Young Adults
Welcome to the young adult page where we carve out space at Highland for the 18-year-old to 25ish crowd. We wonder about lots of things here both theologically and culturally. Like, how does social media influence spirituality? Why does voting matter? What does Beyonce's Renaissance or Kesha's "Hymns for the Hymnless" speak to our culture? Ultimately, we want to know that our spiritual practices matter and that our questions about life are valid.
Theology on Tap
Usually on the first Thursday of each month we gather at Gravely Brewing Company around 6:00 p.m. for a few hours to talk about theology as it relates to pop culture, the Church, and usually t.v., music, or film. This is a great and casual space ten years in the making.
For more information or to confirm each month's theme and location ask Tory Parker or visit our Facebook page.
Retreats
We love retreats. We love hiking through the woods, playing board games in community, celebrating the gifts that each of us bring to the firepit reflection circle, and we especially love crafting. So twice a year we escape the busyness of life. Our one-day gathering in the spring and our three-day gathering in the fall bond us as a group in special ways.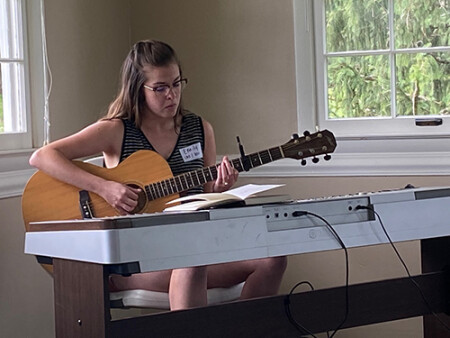 Bible Study and Socializing
Who doesn't live for their next karaoke experience? Summer cookouts or fall pumpkin carvings? What about sand volleyball teams or a trip to the summer Wild Goose Festival? We like to have fun and spend time together outside of Sunday mornings. And Sunday mornings are pretty great too. To learn more about our 20 Somethings Bible study class contact the teachers and Lauren Jones Mayfield or contact Erin Phelps to learn more about the Goodtime Gospel Hour class. You can see more thorough class descriptions here.
Church Leadership
One primary function of the Young Adult ministry here at Highland is to empower young people to integrate into the larger life of the church. Whether it's through serving on Ministry Council or the Deacon body to joining a ministry group or other leadership team, Highland values and incorporates the perspectives and offerings of our young adults in many ways.
Instagram: @highlandyas
Facebook: @YoungAdultsHBC