LGBTQ+
True Colors (LGBTQ+)
True Colors is our LGBTQ+ team of those who identify as LGBTQ+ as well as those straight and cis friends seeking to be decent allies. Together we aim to provide welcome and support to the LGBTQ+ community here at Highland and in our city, as well as educational opportunities and advocacy efforts for all of us believing that each person is uniquely and wonderfully created in a divine image.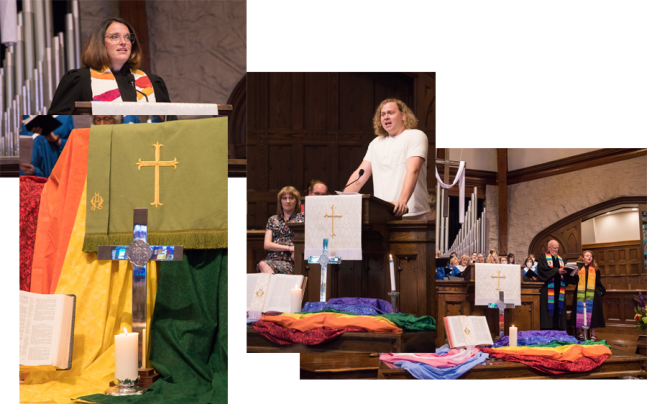 LGBTea Time
On the second Sunday of each month True Colors invites Highland members and visitors to join them in the commons (the area just outside the sanctuary) for a meet and great time. It's a space for the LGBTQ+ community and allies to converse and be together.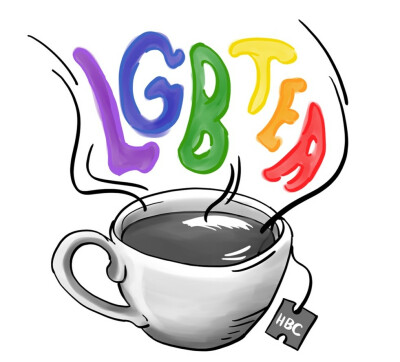 PRIDE at Highland
Here's a news story from WHAS11 News from June 2022.
LGBTQ+ Education at Highland
One of our 2022 pastoral interns recently led an educational series entitled "Unapologetically Queer" where attendees explores reading scripture, culture, and the church with a queer lens.
In honor of PRIDE, we cohosted with several other congregations here in the Highlands and in partnership with Drag Daddy Productions Louisville's first Drag Revival: A Family Friendly Spiritual Night of Song and Celebration. Drag queen Ms. May O'Nays performed her show Tuba Atonement before we had an ole fashioned hymn sing.
To learn more about our LGBTQ+ inclusion efforts please contact Lauren Jones Mayfield.