Sanctuary Handbell Choir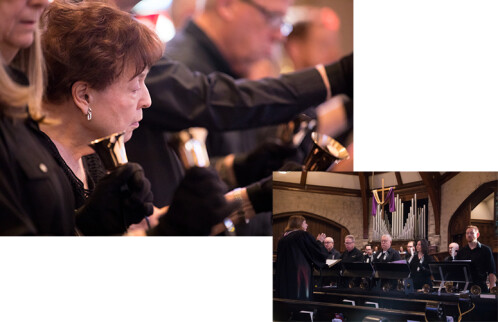 Sanctuary Handbells encourages auditioned adults with handbell experience to prepare and ring in worship services on a regular basis. This choir participates with the American Guild of English Handbell Ringers – Area V. Rehearsals are 2:15-3:15 p.m. on Sundays in Room 200.
Contact Paul Henderson, Minister of Music and Worship, for more information.