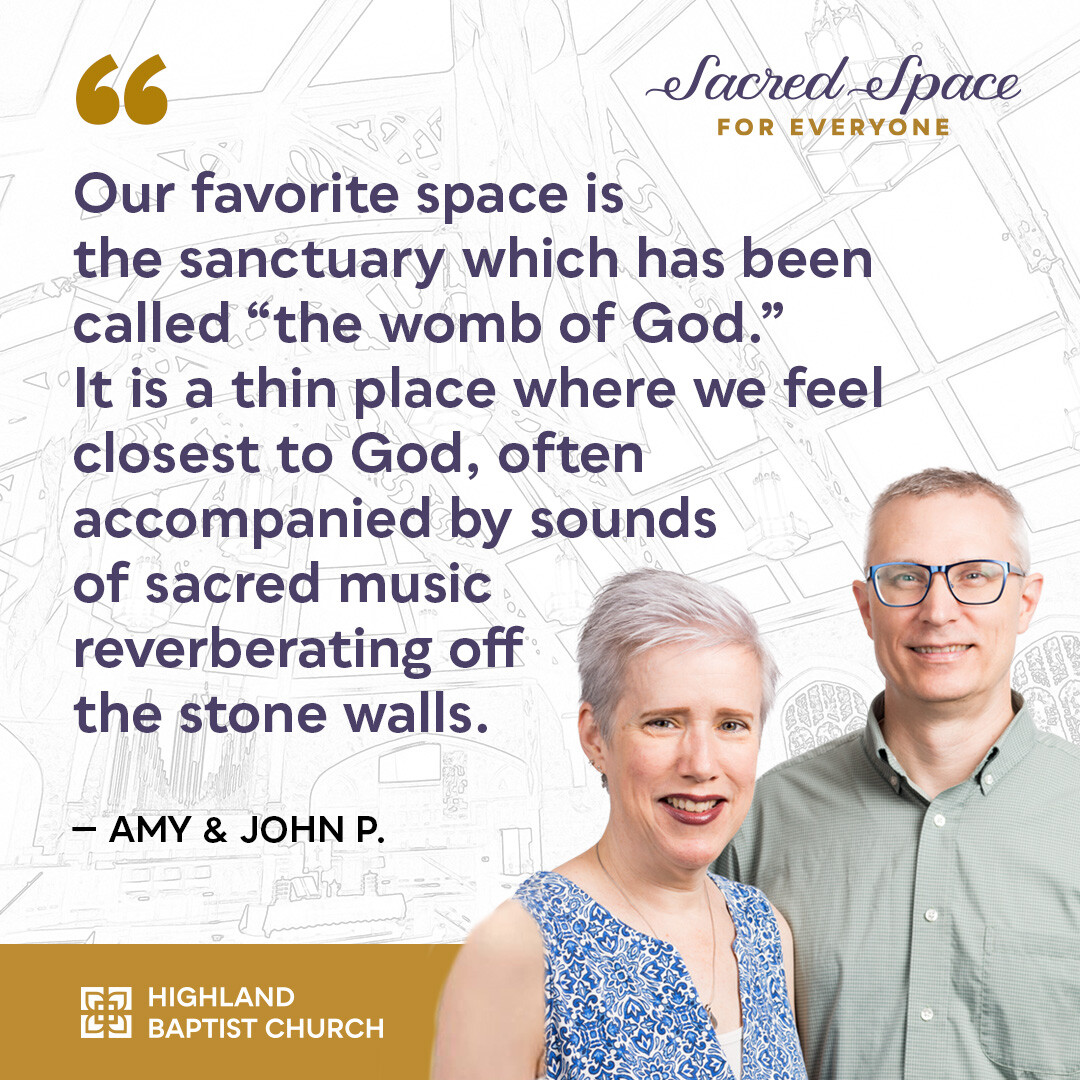 If you've taken a look at our church's new website, you've likely read that "we dream of being an engaging, vibrant church where transformed people join the work of God to create a world where justice and love abound." One of the many ways that you participate in creating this world that we dream of is through your generous and faithful giving!

We are deeply grateful for the fulfillment of pledges made thus far in 2023 and for the financial support of those who have not pledged a dollar amount, but nevertheless give faithfully. We so appreciate your commitment to support the ministries of Highland! However, the church is currently facing a couple of significant challenges. As of August 27, our year to date receipts were about $242,000 below our expenses for 2023 thus far. We have also learned that the cost of a new HVAC system is actually going to be well above what was projected leading into the Sacred Space capital campaign last fall. It is not unusual for the church to experience a decline in dollars collected mid-year, and it is not surprising that the cost of the HVAC system has risen along with the cost of everyday items. Given that our annual budget and the Sacred Space capital campaign are inextricably intertwined, Highland needs your continued support through the coming months and renewed support if you've fallen behind with your pledged or intended contributions. No gift is too small! Each gift is significant and makes a difference. As our adopted budget relies not only on pledged dollars but also on non-pledged contributions, it is important that all of us remain faithful with our financial support as we are all committed to the mission and ministry of Highland Baptist Church!
It's not too late to make a pledge to either the 2023 ministry/operating budget or to the Sacred Space capital campaign to fund building improvements! You can use these links to make a one-time donation or pledge to the 2023 Ministry budget and to find more information about and make a contribution to the Sacred Space campaign. You can always place any contribution in the offering plate as well! Please contact Kathleen Gordon, our financial secretary, at if you have any questions about previous or future giving. Mid-year giving statements were emailed on July 17.

It is through our collective efforts that we continue to be a courageous and progressive voice, wondering and growing together!
Submitted by:
Faithful Giving Ministry Group - Kelly Garrett, Chair; Rob Thompson, Vice-Chair;
Jim Hawkins, Cheryl Priddy, Michelle West, Kelly Young
Finance Ministry Group - Charlie Suer, Chair; Kim Shippey, Vice-Chair;
Justin Boldt, Drew Harston, Tracy Holladay, Andrea Hunt, Lauren Jolly,
Susan Pierce, Lauren Swim