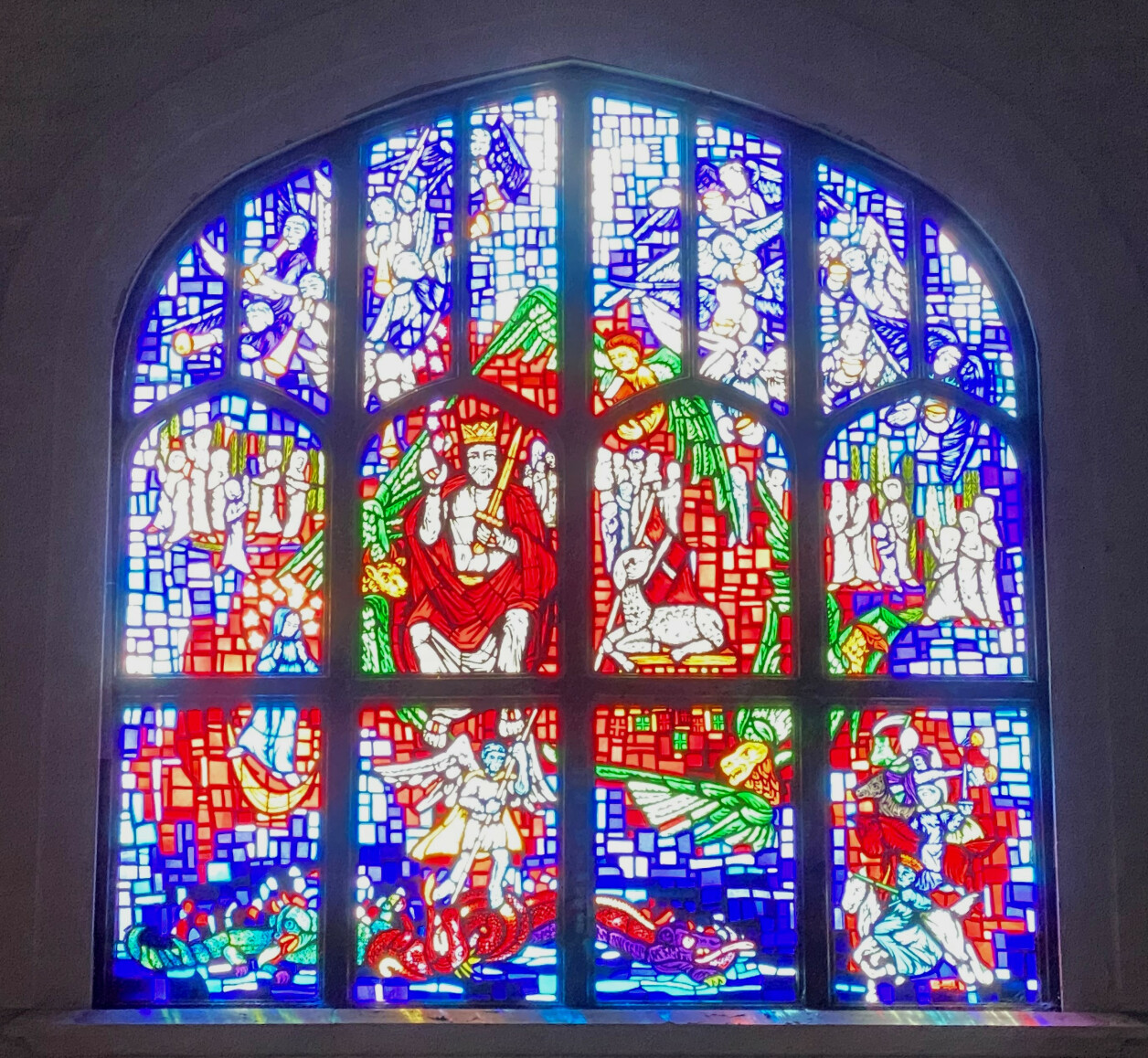 During the Quarterly Church Conference this past Sunday, the church voted to accept the motion put forth by Ministry Council that the Revelation Window be modified to reflect a more historically correct skin color for the Christ figure.

As background, the Reparations Task Force was created by the Ministry Council in 2020. The original recommendation for the browning of the skin color followed historical research and consultation with people of color. Also of note, the Ministry Council was unanimous in support of the recommendation.
The process will be overseen by the original artist.

The glass that will be appended to the current in the face, hands and feet will be of the same quality and from the same manufacturer as the original glass.

The result will be a Christ figure with a skin tone more akin to the region in which Jesus was born and lived. It is a brown that is light enough to retain the detail of the face, hands and feet.

As it relates to the iconography in Highland's windows, this was the top priority of the African American consultants.

The cost will be covered by the Anti-Racism Team.
Ministry Council has requested that the Anti-Racism Team coordinate with artists to schedule a time for the work to begin and be completed. It will mostly likely take place before the end of the calendar year. More information will follow as it becomes available