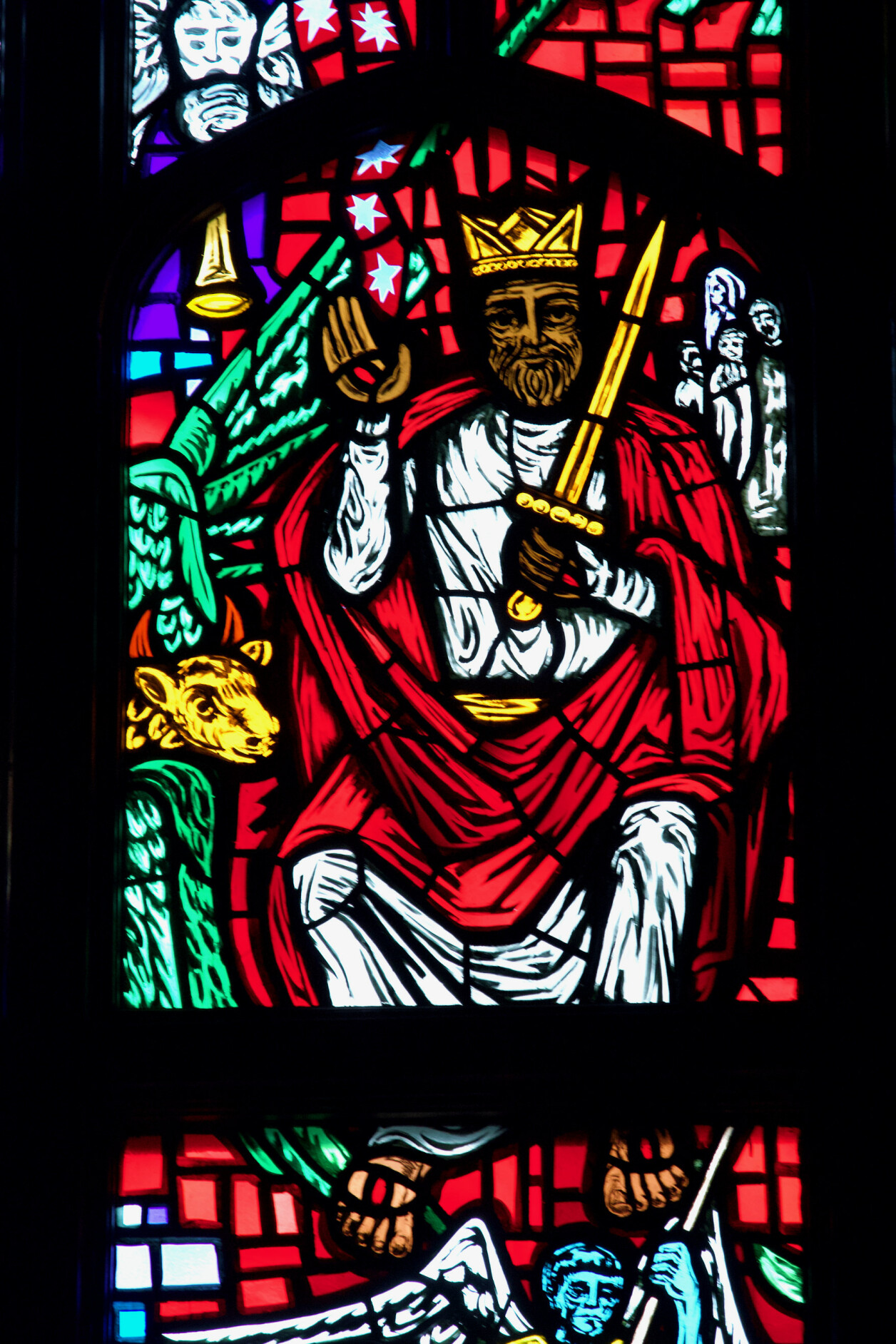 Highland Baptist Church's Ministry Council formed the Reparations Task Force in the fall of 2020 to explore our church history as it relates to racism and to consider how the congregation might offer reparations to the Black and brown communities in Louisville.

After they penned the 2021 history "Grant Us Wisdom, Grant Us Courage: A Historical Summary of Highland Baptist Church; Louisville, KY; and Race, 1893-2021," the task force developed a four-pronged approach to reparations in their 2022 recommendations to the church. First, they invited Highland to engage in regular confession as part of their liturgy for the sins of white privilege and racism. Second, the task force recommended an examination of the church's symbols and imagery in the sanctuary and throughout the building. Third, they suggested Highland pay reparations to organizations in the city supporting home ownership and educational endeavors. Fourth, the task force invited Highland to advocate in many ways but especially for the passage of US House Resolution 40, which establishes the "Commission to Study and Develop Reparation Proposals for African-Americans."

The task force hired five local Black leaders to consult on these four points. Concerning the issue of the church's imagery, the sanctuary's stained-glass windows display two enslavers and one radical segregationist. When the consultants gathered in the sanctuary to view the windows, they disagreed about how the church might respond to the enslavers and the segregationist. However, as their gaze moved upward to the larger Revelation Window and the Christ figure, they were unanimous in their invitation to tint Jesus' skin tone to a shade of brown.

Noting the ways the American church has both idolized and promoted a white nationalist Jesus, the consultants affirmed that a light-toned Christ figure creates problems. Further, such light skin offers an inaccurate representation of a first-century Palestinian Jew, who would have had a darker skin tone. Historically accurate representation creates a space of welcome for people of color who worship in Highland's sanctuary and affects our belief systems and approaches to worship.

On Tuesday, October 10, 2023, after an earlier church vote, Highland's Anti-Racism Team funded a local stained-glass window artist to adhere brown stained-glass to the face, hands, and feet of the Christ figure.


Going forward, as we sing our praise, share our liturgies, hear the word of God proclaimed, and give shape to the work of justice in and beyond our sanctuary at the corner of Grinstead and Cherokee, Highland Baptist Church now gathers in the presence of a brown Jesus. May this symbol serve not as a final offering of our reparations but as an inspiration that fuels our ongoing work of racial justice. We pray that this brown Christ figure will spur on our intersectional commitments to equity, compassion, justice, and love. May it be so, Highland.