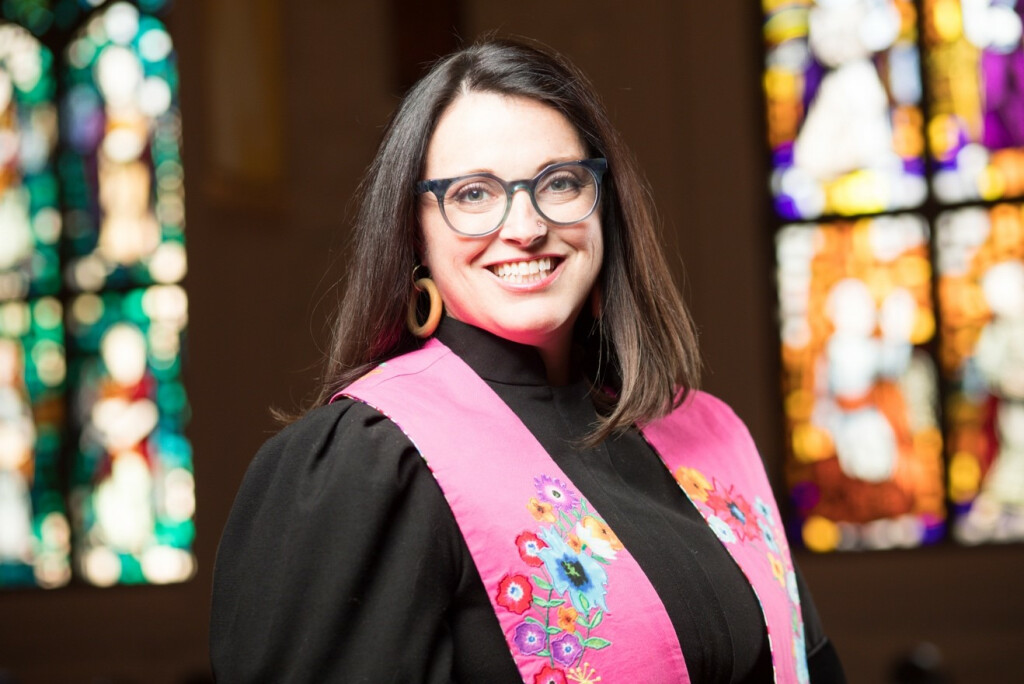 Lauren Jones Mayfield
Associate Pastor for Care and Justice
Prior to Lauren joining the Highland family in 2016 she served a Mennonite Church in Pasadena, CA; directed worship at the famed Riverside Church in New York City; guided worship at Caldwell Chapel of Louisville Presbyterian Seminary; and pastored Lynnhurst United Church of Christ in Louisville, KY.

With degrees from Samford University, Fuller Theological Seminary, and graduate coursework at Yale Divinity School, Lauren believes that when the Church engages culture prophetically, compassionately, and relevantly, it will transform our lives. By paying close attention to the intersections of spirituality, politics, and culture, Lauren recently completed her Doctor of Ministry degree from the Pacific School of Religion in Berkeley, CA where she researched the need for local churches to study and offer reparations to the Black community.

Passionate about revitalizing the progressive Church through ministries of spiritual reflection and action in service to justice and peace, public witness, interfaith cooperation, pastoral care, and meaningful worship, Lauren's ministry combines pastoral sensitivity to the complicated personal lives of parishioners with prophetic witness to the ideals of radical welcome.

Ordained in the United Church of Christ, Lauren serves on a denominational oversight committee that supports and guides candidates for ordained pastoral ministry. She also leads as Chair of the national Planned Parenthood Federation of America's Clergy Advocacy Board, as well as Chair of Planned Parenthood Alliance Advocates, the local affiliate board.

She and her husband Tyler parent three children: Livia, Jude, and Taft; one spoiled dog, Rosie; and a mischievous cat, Kiwi Rainbow. It is common to catch Lauren spending too much money at Carmichael's (a local independent bookstore), enjoying the Enneagram (go 4s), or on a hike with her family.