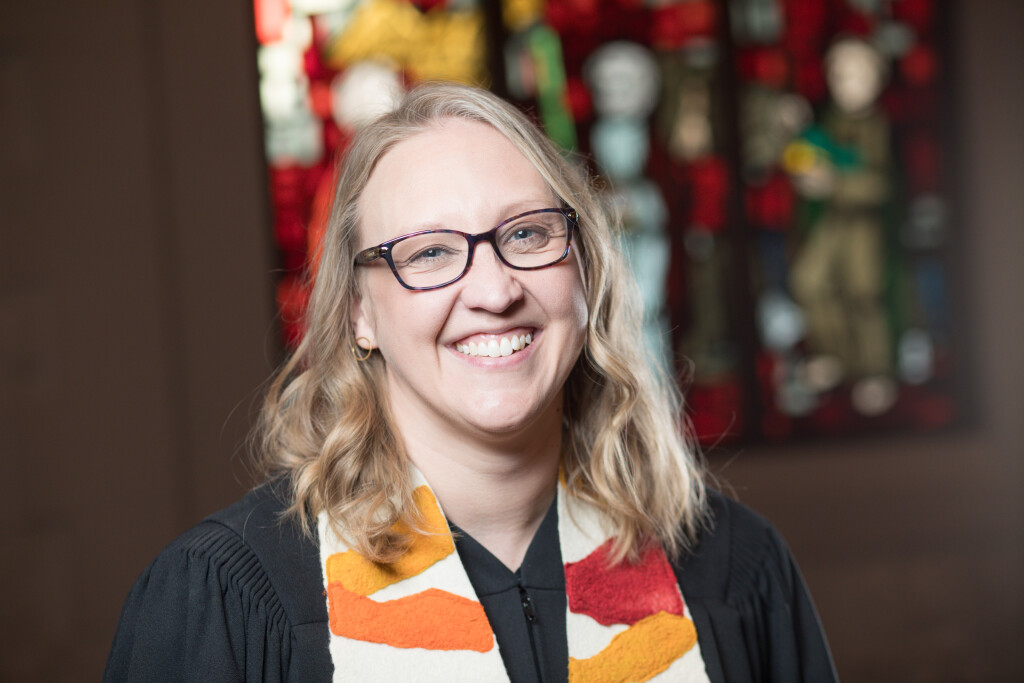 Renee Purtlebaugh
Associate Pastor to Children and Their Families
Renee joined the Highland family in 2007 in her first ministry role after graduating from Baptist Theological Seminary at Richmond (BTSR) in Virginia. The road to Highland was winding, as she received a Bachelor of Science degree from Georgetown College, spent a year-long stint as a physical therapy technician in a local Georgetown, KY clinic, and anticipated pursuing a career as a physical therapist.
An unexpected pivot toward ministry came after serving several summers with Passport Camps in a variety of leadership roles that allowed her to lean into her love for working with children and empowering others to do the same. This led to an unexpected pivot toward ministry quite literally on the cusp of ordering t-shirts and attending the welcome picnic for her graduate program in physical therapy.
While attending BTSR, she served in family ministry at Tabernacle Baptist Church in the Fan District of Richmond, VA for two years. Upon graduation in 2007, she received the Baptist Women in Ministry Addie Davis Award for Outstanding Pastoral Leadership.
Since then, Renee has had the privilege of growing alongside the congregation of Highland for the past 15 years, literally and figuratively (babies born at Highland when she arrived are now high school students!). Through it all, Renee feels privileged to consider how each experience your child may have within the walls of the church can nurture their connection to God in creative and healthy ways. Inspired by the educational approach of Reggio Emilia (Italy) and the work of Jerome Berryman through Godly Play (which she brought to Highland in 2013), Renee believes that children encounter God best through wondering, discovery, and curiosity.

Renee is passionate about care not only for children, but also for their families as we walk through the difficulty, mystery, and joy of daily life. Meeting for coffee, chatting over lunch, and walking with parents and grandparents on their own spiritual journeys is gift and brings a wholistic approach to our faith-lives.
Renee makes her home with her husband Tyler and their daughter, Eliza. Currently, she is delighting in forming new routines and friendships having just moved to a new neighborhood, a good cup of coffee to begin each day, and marveling at the process of watching their daughter learning to read.